China Pictures (Wuxi- 無錫) (Thursday 2005-04-21/22)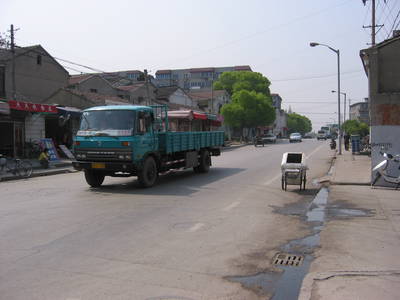 Wuxi, some city that happens to be on our way from Suzhou to Nanjing. Second time there, but rarely deviate from the path taken on the last trip there. It's a "small" town, of course.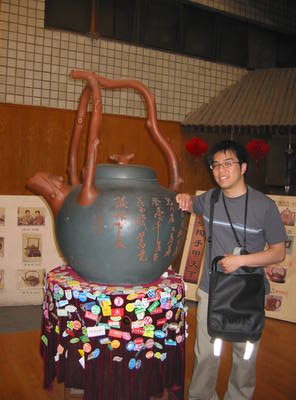 Guess what they tried to sell us there?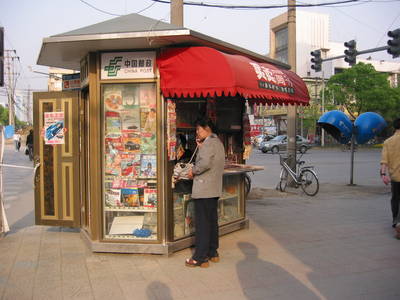 So I went for a walk... one commercial street nearby the earthware "research institute". One typical newspaper stand. In every country you go, they always look the same... In China, they're those cabins painted in green, overflowing with newspapers and magazines (but careful, no foreign newspapers, nor pr0n, you're in China).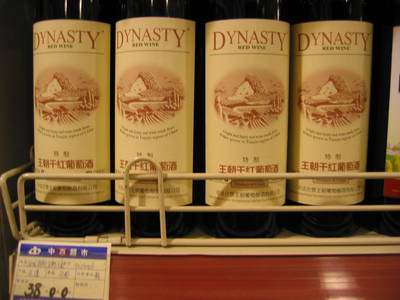 So b/c I'm a geek, supermarkets are *the* thing to visit in every new city. Found this Chinese wine, grape wine, that is.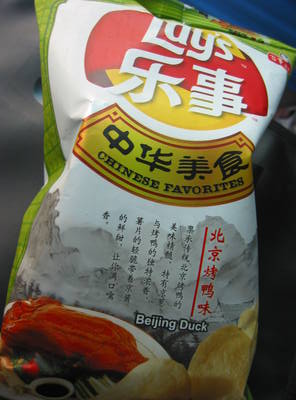 And there were also American chips. I guess it's because they're a relatively new thing in China, that Japanese chips have not already swamped the market (like in HK, where you won't be able to find any of those "slim" bags of brands like Lay's in your regular convenience store or Park 'n Shop).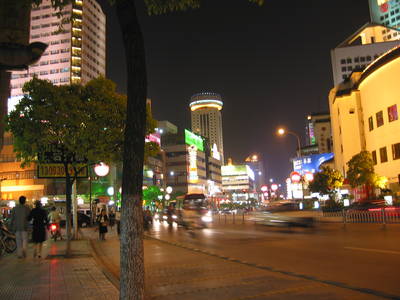 中山路 (zhongshan road), crosses the center of Wuxi. It's the only city where the city centre is reachable on foot from the hotel we stayed at. The town centre looked like this in 2002, nothing comparable to what it looks like today. Maybe it's the night picture illusion, but I thought I could walk the whole commercial stretch in 10 minutes, and that crossing the streets wasn't such an adventure like this time. Was that the best example of how fast a pace China develops?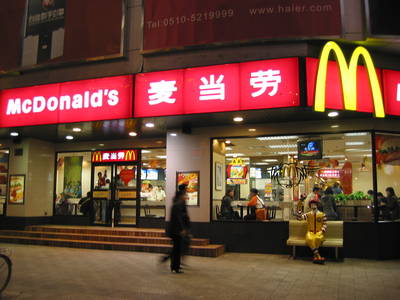 America's Fast Food 300-pound grandmother - you can see it everywhere you go - but it doesn't beat KFC in popularity.
This is Ah-Wai (by far the loudest of our tour members), his wife (to the left), and a nice waitress who spoke approximate Cantonese (learnt from karaoke-ing to Cantopop, I suppose). Along with our tour sub-group ("Tour B", Ah-Wai 老爺 calls it) of Table D from the back of the bus, we went searching for a restaurant post-9PM... Not Hong Kong, or even Shanghai, so everything is closed by 8:30PM in Wuxi.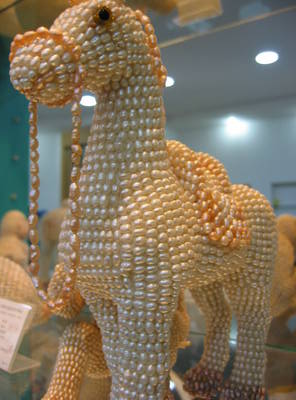 Not quite the same one, but I bet the price is about the same. So, pearls, in Wuxi, on the shores of 太平 (Taiping) Lake.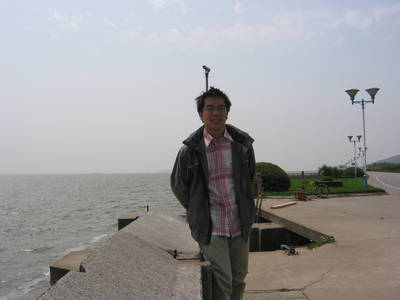 Taiping Hu, one of the largest lakes in China.