A Railway to the North
The KCR (Kowloon-Canton Railway) traditionally takes care of railway-based mass transit in Kowloon and the New Territories (with the lack of free space, they hardly have any prospects on HK Island). The KCR expanded a lot since the last time I came, with many lines in Shatin and the rest of the New Territories, some under-developed areas of the HK SAR, but its main line remains the line from Tsim Sha Tsui to Lo Wu, at the border with Shenzhen.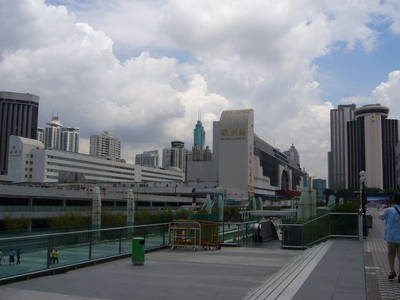 The Luohu crossing point, over on the China side. A huge plaza within Chinese proportions, and the shopping malls on each side of it. ;D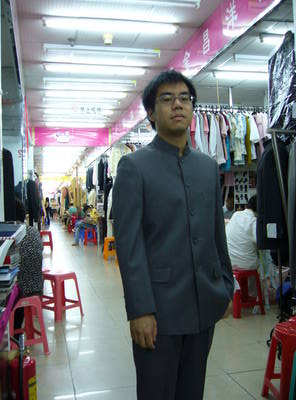 The Zhongshan suit!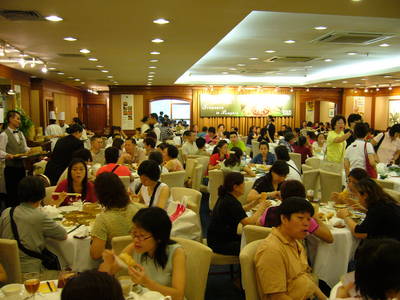 Laurel Restaurant, in Luohu Commercial City. Cheap for Hong Kong shoppers with great service and well-presented food. About 100-150RMB depending of your appetite...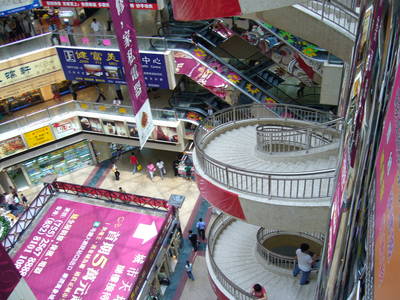 On all my trips to Shenzhen, I always went by the Commercial City in Luohu. Cultural shock to the Western-educated. All the hassling. So many secret passages. It's so obvious, you wonder if the hidden fakes shop do what they do for the marketing... (Always remember the shop number, no matter how hard you will try, this place rearranges at night - or rather, shops look so alike, and the lack of windows and its giant size make the task of remembering a shop topographically is an impossible one)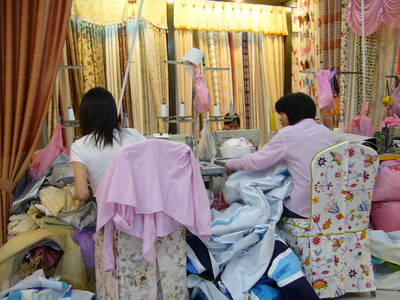 A curtains shop. Because it's much cheaper here...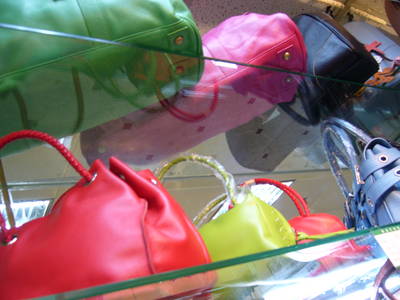 Handbags. Colourful ones. Shenzhen is truly a shopaholic's crack. Just ask my aunt...
0 TrackBacks
Listed below are links to blogs that reference this entry: A Railway to the North.
TrackBack URL for this entry: https://smurfmatic.net/cgi-bin/movabletype/mt-tb.cgi/314