Getting to Egypt (Singapore-Dubai-Cairo)
Ok. I went from HK to Cairo, via Singapore (stopover for a half-day, Tuesday). Now currently in Hurghada, Egypt, but am posting some pics that have absolutely nothing to do with where I've been for the past two/three days. But pics to document the day and a half travelling to here...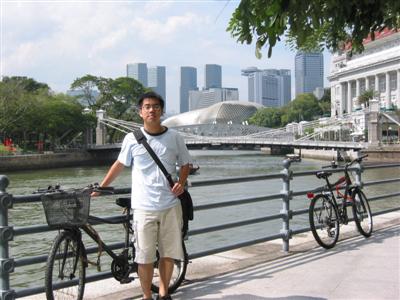 Me downtown Singapore, on the side of the river of the same name. Many tourist places are within walking distance.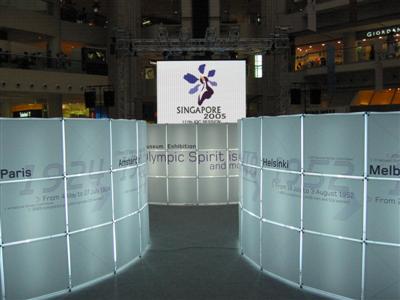 Got lucky, and hit the IOC session, where the 2012 Olympics were going to be announced. Ultra-tight security, with checks at the doors of Robinsons and Raffles City, where something was going on, and policemen patrolling with their high-calibre guns in Changi. Everyone thought Paris had the best odds, but London got them instead. And almost immediately after the bombing, I had access to Internet to get the news.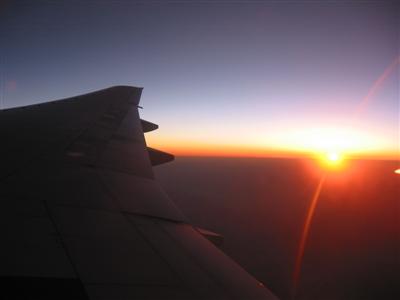 Sunrise in slow-motion, as the plane flies to the West. The inevitable caught on eventually.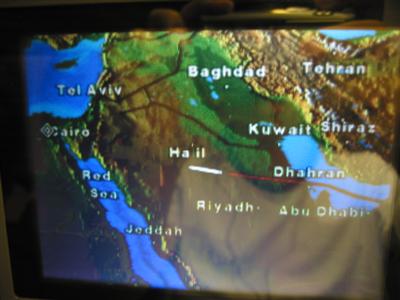 Flying above Saudi Arabia. That's near Iraq, or even Israel, I thought. So close to the places I always hear about in the news, and now just a few thousand metres above.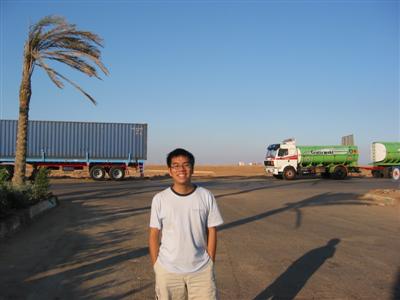 (Pic taken on the road from Cairo to Hurghada, after the half-day spent in Cairo waiting) The plane landed at around 6:30AM in Cairo International Airport. The travel agency employee picked me up before immigration, and then took me to the Novotel near the airport, where I spent the next 8 hours at the hotel waiting for my uncle's party to arrive (while trying to grab a taxi for Heliopolis, but abandonning the idea when I thought the cab driver was trying to rip me off). At 1:30PM, we got to the Airport, only to wait another 3 hours because their plane arrived late (heavy rain in Mtl). And 3-4 hours of bus to Hurghada, along the Red Sea... Bleh.