Random pictures in El Gouna (these past couple of days)

Fantastic sunrise pic from the backyard of the villa, caught by my uncle Bernard with his Canon Digital EOS Rebel.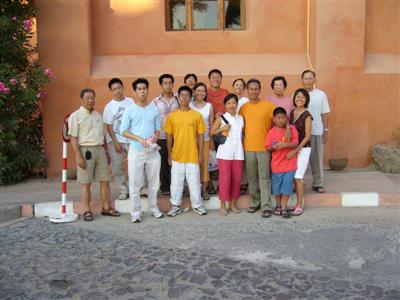 Family picture taken before our night in the "desert" riding camels, gulping indecent amounts of Egyptian food, and admiring a folkloric show (including belly dance).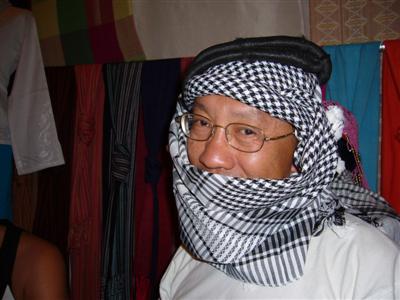 My father.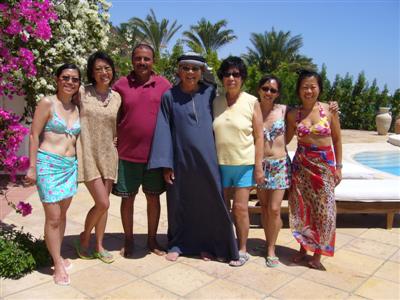 My grandpa in "oil king" attire.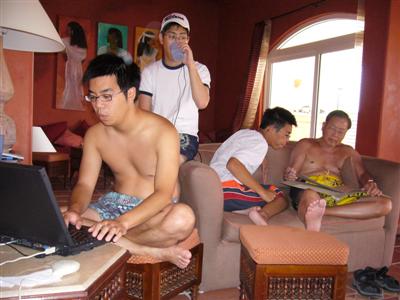 Just another day in El Gouna...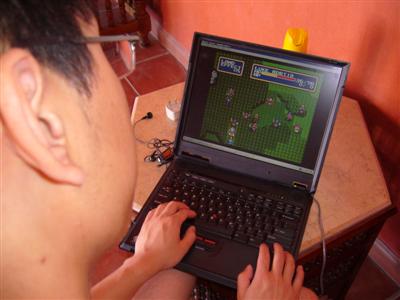 My brother playing Shining Force (wooh, exciting).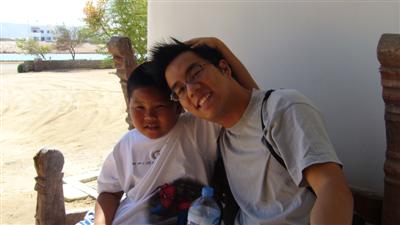 My cousin (and host in Hong Kong) Nicholas, and me, waiting for the taxi to go to the go-cart racetrack.