The upcoming big flashback post of HK
I'm going to have a wrap-up post of HK and South China at some point, eventually, lah.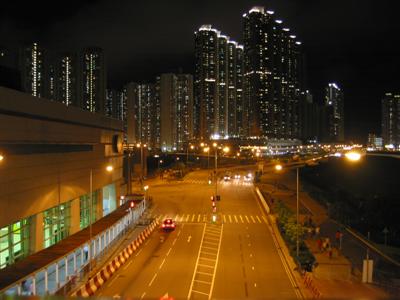 Not usually seen by tourists or casual HKers, are the newer new towns, those in Tseung Kwan O (opened mid-90s?) for instance. This is the new district of Tiu Keng Leng, which sounds so much like "Tiu Keng", as in "hanging oneself" for the good reason that it was the original name, "Hanging ridge" (see story on Wikipedia) (while it currently probably means something like nice view ridge, whatever).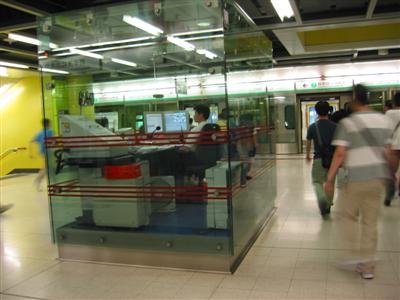 One of the newer MTR stations of Tiu Keng Leng (but in fact, all MTR stations look boringly the same, except those maybe that are over the ground).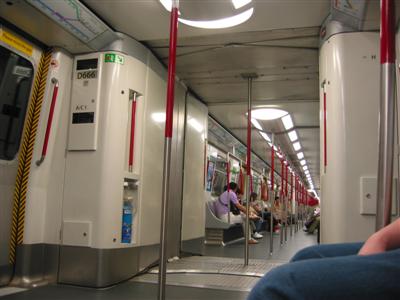 MTR wagons are so wide... (and there goes another Freudian dream)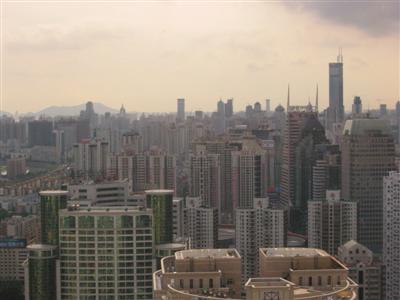 Shenzhen, an endless ugly Chinese city. I don't think I've seen other Chinese cities as large and ugly. I mean, endless rows of skyscrapers, as if Shenzhen was some Coruscant, on the ugly side... Shanghai Pudong might be endless, but at least it won't be ugly until a few decades... Or never it will get as earlier-stages-of-capitalism way of building speedily and functionally rather than for the future generations kind of stuff.