Out the airplane window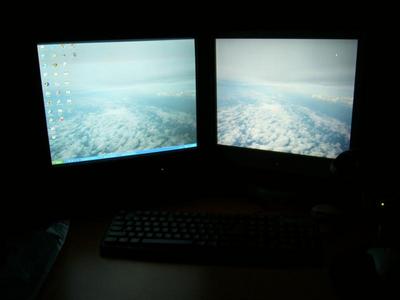 The current look of my dual monitor system. My favourite clouds picture so far.
It was my first real day at work today. Not the most productive one yet I think, but it's about long as I wished them to be (9 to 7, and I've actually been downtown for 11 hours!). I've been given sudo root, and access to all the code. I can really work now.
[music: Superpitcher - Happiness (M Mayer Mix)]