Habs-Leafs (Sept 15th, 2005)
There were a lot of Leafs fan, and each of their goals was greeted by loud cheers. I was seated in the "Family Zone" behind the net against the wall of the Bell Centre, but had the chance to sneak in the Red's, and get near the ice during the warm-up.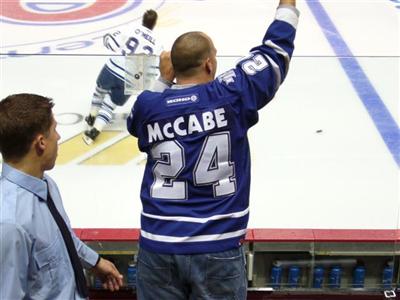 And as I walked around the building, I also encountered Ron MacLean, host of HNIC, starting the intro on the live coverage of this Toronto-Montreal classic on national television.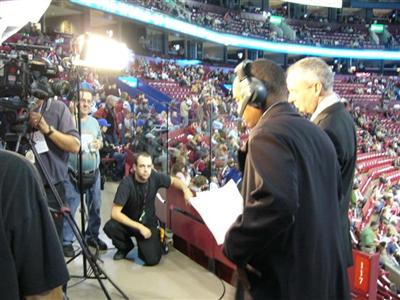 The Canadiens lost 3-2.