Hong Kong and the 10th anniversary of the Handover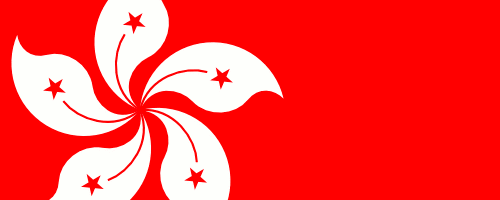 The memories that I had about the Handover, now ten years ago tomorrow, was that I was all very excited about the whole thing, and as certain as ever that it would mean the end of civil liberties for the people of Hong Kong.
Our family (both sides) is not strictly-speaking from Hong Kong, but rather from the nearby province of Guangdong. My paternal grandparents emigrated to Madagascar in the 40s, and had my father there; it was the same for my maternal grandparents, but to Vietnam. The latter grandparents transited by Hong Kong and stayed there for around a decade before coming to Canada in the early 80s. My mother's younger brothers and sisters all grew up in Hong Kong, and some of them went back there to live. My father's family is also connected with Hong Kong, as all of his first cousins (sons and daughters of his father's brother), except one, emigrated and made their life there. We call Hong Kong home, because we speak Cantonese at home, and culturally-speaking, Hong Kong still shines the brightest.
The pre-香港回歸 year was perhaps one of the first periods where I did more to know about the culture "back home", without the help of my parents. I was in my last year of high school, and the Internet was starting to make its way into our classrooms. Very naturally, it seems, I surfed the web, and browsed English-language newspapers like the SCMP, became very interested in the politics, in understanding the simply put slogan/concept of "One Country, Two Systems", and knowing the political characters of the time, such as Deng Xiaoping, Martin Lee (who I walked next to during a 7/1 march in 2005 in HK) and Tung Chee Hwa. It was a very important period for me, and a starting point for the interest that I have for what I tend to consider as my homeland.
In practice, things have not changed much for ten years in Hong Kong, while China kept leaping forward economically. There was 2003, with the SARS outbreak and Article 23, and 2005, with the emergence of Donald Tsang as CE of the HKSAR, and this year's CE election. Perhaps as a teenager, I was hoping for some sweeping action, but in Realpolitik, I feel that the most important notion is stability for economic prosperity, and Hong Kong in China has been fairly stable.
If people were not aware of this already, I am throwing a Hong Kong Handover party on Saturday evening at home, complete with mah jong tables, a HK flag (the bauhinia one), a menu which includes siu yok / bok choy, music from the Fragrant Port, cha chaan teng drinks, and more!
Links
BBC News: Hong Kong Brits few but faithful | Audio Slideshow: Hong Kong memories.
The Economist: Special Report on Hong Kong.
Radio-Canada International: Reports by Bethany Or, in English as part of The Link, and a in French, as part of Le Courrier Mondial. Yvonne Lo, former volunteer coordinator and current board member at CFS, was interviewed in the reports.