Photos of everything in between Nagasaki and Tokyo
I improved my self-pic-taking technique. No more closeups of my greasy face. No sir. Every pic of myself (except the sakura one in the Kyoto entry - the old man walking by pitied me as I tried using the bush behind as my improvised tripod >_>) is taken with the timer. I'm so good.
Well, ok, I was six days away from Tokyo. Being in vacation, I forget which day is weekday or weekend. It's really bleh to try to keep track. I know that next week is my interview. That's really scary. One week, and I almost didn't prepare, besides flipping through my articles on the 12-hour trans-Pacific flight. Gneh, really stresses me out.
Been learning a great deal with myself. I am not a social hermit, when faced with the situation. I mean, I've always been kind of average when it comes to meeting people - not the crazy Uri-style outgoing, but still, I can draw conversation from something, when that something exists. Drives me to be on my own, and loneliness is an ambivalent feeling after all.
Don't forget the videos. Uncompressed, but I'll deal with that when I have my own computer again. Super scriptable.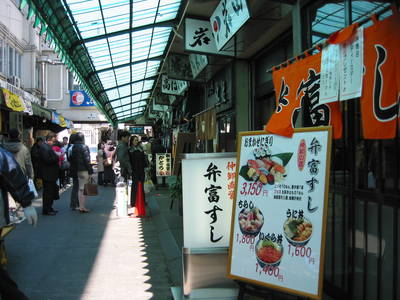 On the sea front, southeast of Tokyo, there's the Tsukiji market, where you can auction for fish early in the morning, 5AM-ish (got there at 11AM, bleh).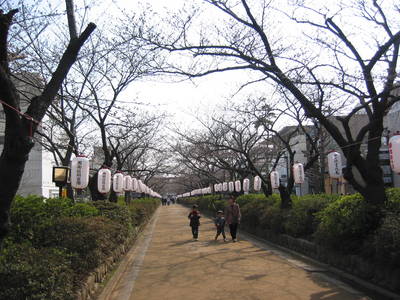 Kamakura was last week, same day I went to the market. I forgot what day it was, but it was a weekday, and seemed crowded enough (not from this pic, but maybe from the ones taken in the small merchant alleys) that I was happy it wasn't a weekend day. That's a row of sakuras, less the blossoms. I can just imagine how pretty it gets at night...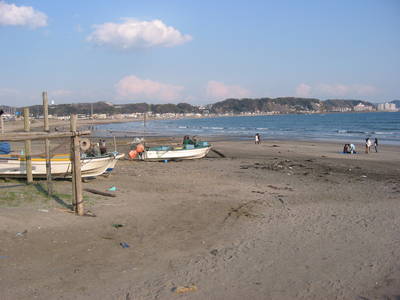 Pacific Ocean, at last. This was the first time I touched it, now that I think of it.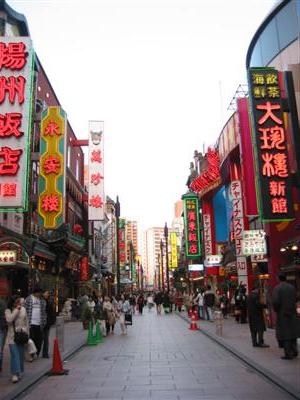 Yokohama has this Chinatown with restaurants that costs relatively like Japanese restaurants in Montreal.
(going sushi with tante Ghyslaine, will continue this tomorrow morning...)