Vietnam: Dalat (pictures)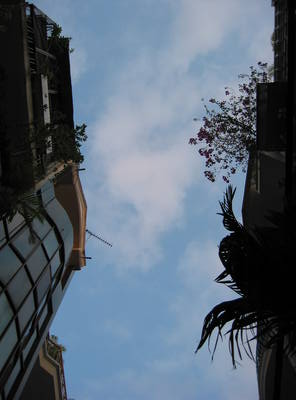 Not in Dalat, but early in the morning in Saigon, as we were leaving the city.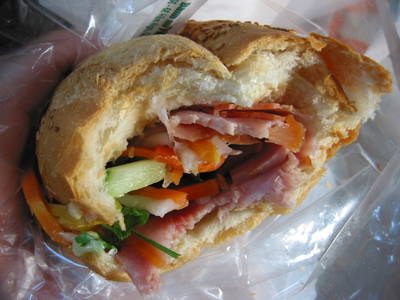 A delicious Bahn Mi, Vietnamese sandwich, colonial heritage from the French.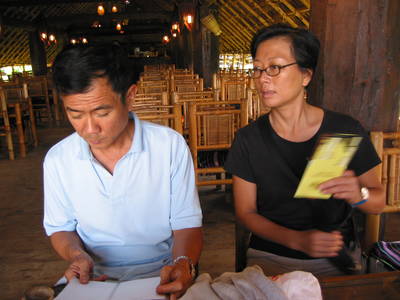 My uncle Hoa, and aunt Eliane.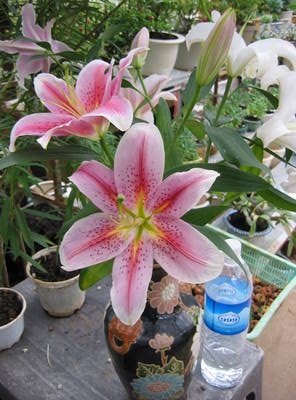 Orchids in a Dalat garden.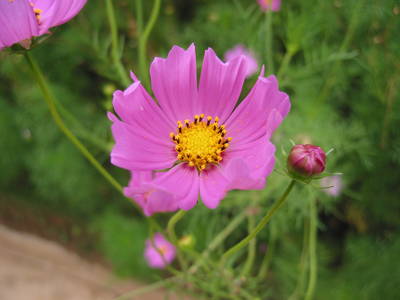 Flower from the same garden.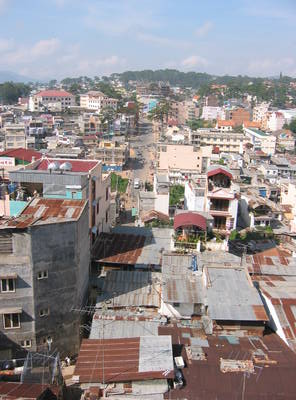 View from the window of our "mini-hotel".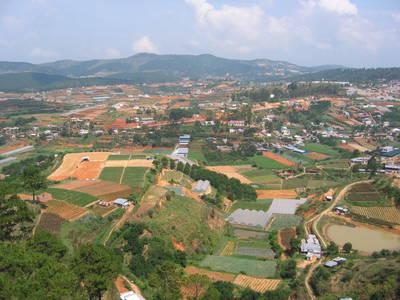 Fields near Dalat.

A lake with boats.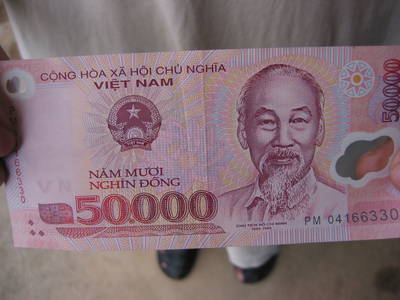 A 50,000 dong bill (worth about 4CAD or 25HKD). And it's got Ho Chi Minh's face on it (well, they all do).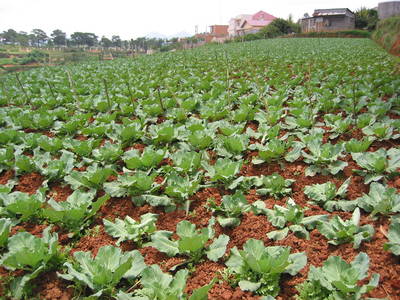 A cabbage field...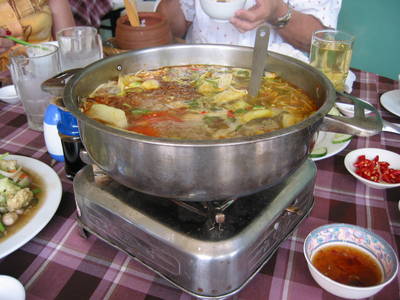 Soup, at dinner.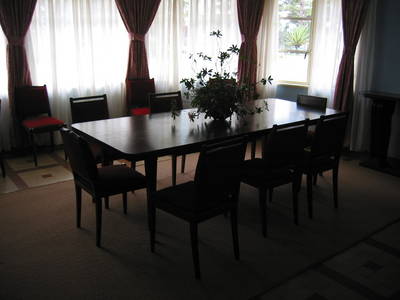 Interior of a palace (built in the 20th century, mind you) that used to belong to the king of Vietnam, near Dalat.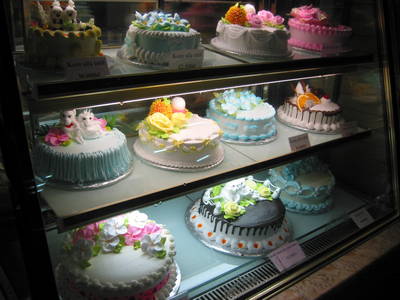 Cakes.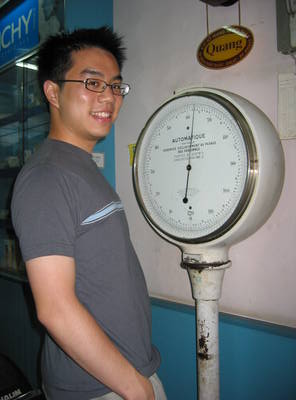 All smiling, but I now weight more than my cousin (slightly more than 60kg)...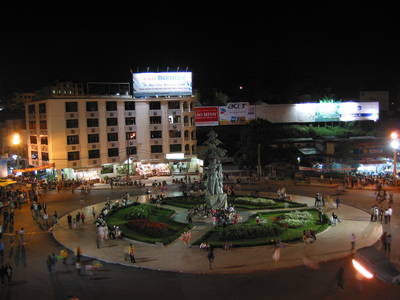 The Dalat city center by night.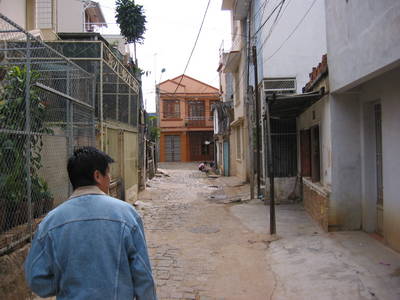 Small streets in Dalat.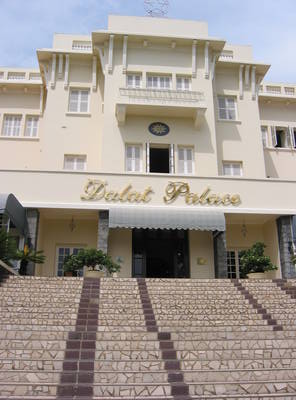 Dalat Palace, now a Sofitel. Most expensive hotel in Dalat (~85USD a night).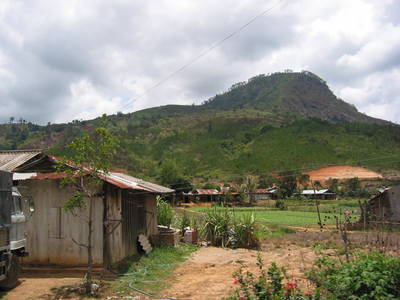 Countryside, on the road back to Saigon.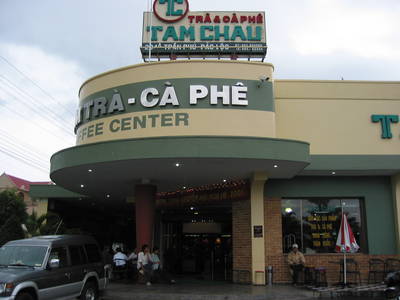 Place selling tea and coffee to rich tourists. The region (Bao Loc) produces the best coffee in Vietnam.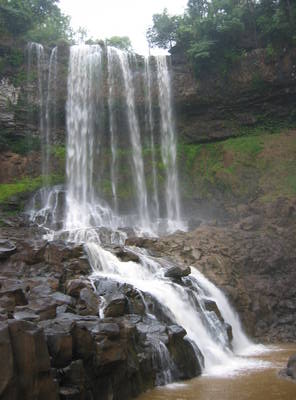 Waterfalls on our way back.