Like an extension on an assignment that's already late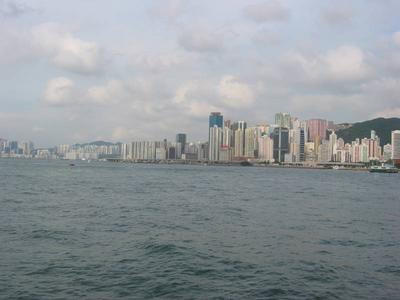 I counted how much I spent. Close to 7000CAD, which is about what I had spent in Asia in 2002. The exchange rate is better now, and maybe I saved a lot by knowing how to spend my money in HK and how to get unexpensive lodging/travelling abroad. Japan itself was about 90,000 yen in spendings, plus 50,000 in transport, and 25,000 in lodging. Then four trips from HK averaging 2500HKD. For almost three months of travelling.
But what am I saying? I decided to extend my stay abroad. Since my family is going to Egypt in July, I've now decided to meet them there instead of staying home alone in Montreal. Well, screw summer in Mtl, it's only good a summer because it's not wet and actually sunny (plenty of that in the desert). No Fantasia this year, but who gives when I can purchase the VCD for 15HKD (when it's not pirated)? I miss the daily life dearly, and all my friends' stories which can only by told in a bi-monthly bulk with a minimum 24-hour lag.
The Egypt trip, so I've heard, is a three-week trek including a 10-day stay in resort city of Hurghada, a cruise on the Nile, Abu-Simbel, and the Pyramids (and dead monarchs). And scuba diving for the first time in 7 years?
I fly Singapore Airlines, arranged my ticket to stop me there on the 5th of July... Then upon announcing that to K, she tells me that her Boy (the Gaiman flavour) has a signing session at the downtown bookstore (on Orchard?) exactly during the few hours I'll be stopping by. Well screw celestial coincidence.
Plenty of excitement (about the trip extension), which I cannot cope with sometimes. It's not something I can describe. It's neither good nor bad, it just has an impact... Ok. Worth every cent, I'm almost certain of that.