Digicams have been purchased
It took two hours of bargaining, but we've got them...
(Some sample pictures and videos)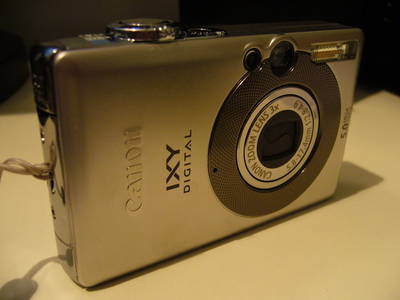 The Canon IXY55/IXUS50/SD400, taken using the Panasonic.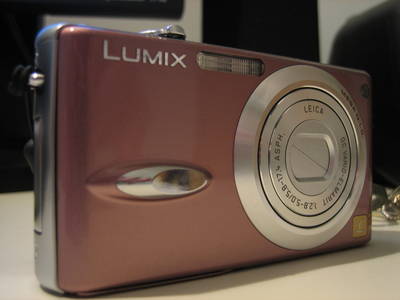 The Panasonic Lumix DSC-FX8, taken using the Canon.
Panasonic DMC-FX8 in pink for my mother and the Canon IXY Digital 55 for my brother (otherwise known as SD400 in NA and IXUS 50 in Europe/Asia). The Panasonic feels cheaper, so does its interface. But ultimately, so I conclude preliminarily, it takes crisper pictures than the Canon (it's its "Optical Image Stabilizer" feature, which corrects the effects of hand-shake, my biggest headache with the S40).
One thing done. Now must satisfy my own techno-lust with some MP3 player (an iPod/iShuffle? :D).