University of Hong Kong
(Re-)visiting University of Hong Kong today. So I was dropped off the side of the road (bus 28, running from Causeway Bay to Queen Mary Hospital for 8 dollars something), exactly where I was dropped off for my interview, the reason why I'm here in the first place. Two months and a half later, I had a 5 seconds of bitter reminiscence, and I was off to revisit the crime scene. Indeed. Queen Mary Hospital is quite boring, probably built around the 1970s, and as ugly as anything built in that period will get, especially wetted by the ambiant climate. Today's was particularly indicative of it.
Down the slope from QMH was what seems to be the new Faculty of Medicine building, soon to be renamed after the richest Chinese man alive, Li Ka-Shing (Mr Li). Hongkongers (or only the alumni) are outraged. In the newspaper, in the opinions section of the SCMP, an alumni says that what the HKU School of Medicine tried to do to distinguish itself as a British-style institution goes down the drain with the renaming. A Westerner will surely wonder to a "Li Ka-Shing School of Medicine" graduate: 1- Who the hell is Li Ka-Shing? and 2- You teach Chinese medicine at HKU?
I then proceeded to the main HKU campus, to the School of Computer Science, and then to various other similarly brown buildings. The institution ranks high in my esteem, but just as for McGill, why so much brown? :/ (Answer: b/c we'll be as annoyed in 20 years with all those aluminium and glass buildings being built since 5 years)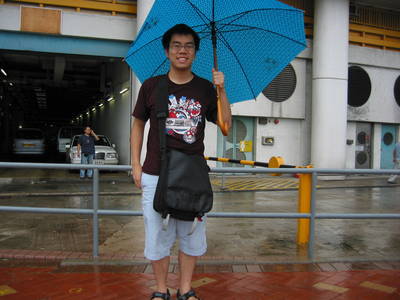 Cedric, happier than last time.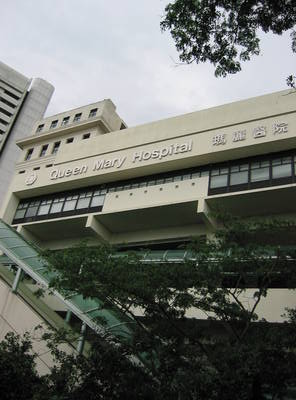 Queen Mary Hospital, one of the health centre attached to the HKU.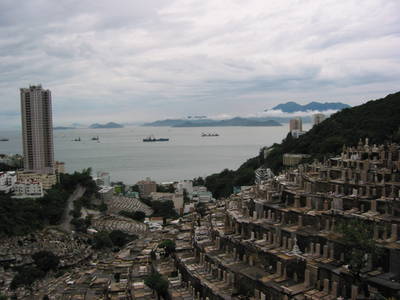 Well located on Pokfulam Road between QMH and HKU is the Pokfulam Road Christian Cemetary. I'd die anytime to be buried there. <3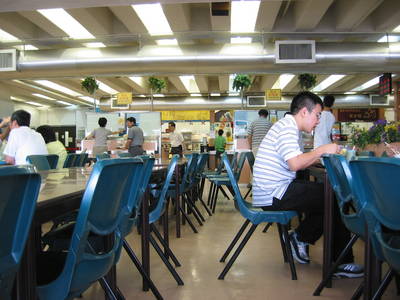 Cafeteria in the HKU Student Union building. Free copies of the Internation Herald Tribune are distributed outside in the hall. Food is ultra-cheap by HK standards (and what I've seen on Canadian campuses).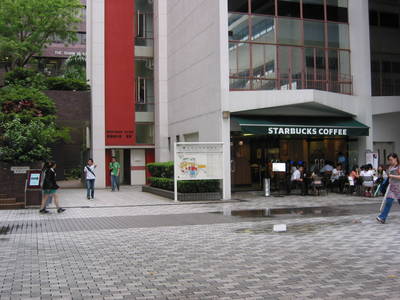 The central point of the HKU campus, the Sun Yat-Sen Place (who's one more famous alumni...).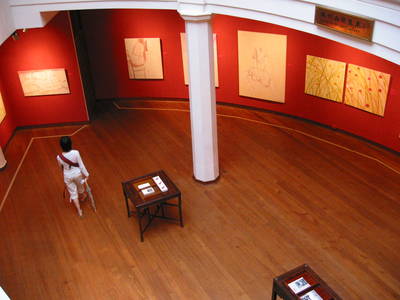 A beautiful Museum of Art on campus grounds towards the east end. Had a photography exhibit of HK Tramways, and works of Gianluca Miniaci on the theme of Nabokov's Lolita.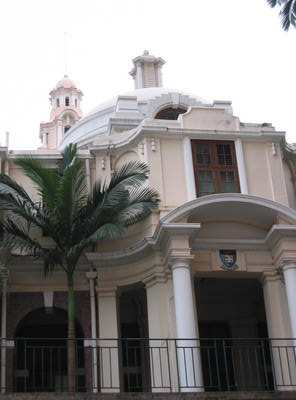 The Arts building.
1 TrackBacks
Listed below are links to blogs that reference this entry: University of Hong Kong.
TrackBack URL for this entry: https://smurfmatic.net/cgi-bin/movabletype/mt-tb.cgi/309