Chungking Express (重慶森林)
Currently watching: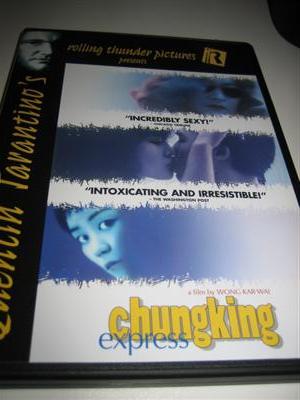 The first time I saw Chungking Express was in Spring of 2001. It's hard to name one single favourite movie, but if I had a gun pointed at my head, I'd go for Chungking Express anytime.
I haven't seen it for at least a year. The last time must've been after the exams period in December 2002 or in April 2003... Woaw, that's been a while. But I meant to catch this fabulous two-for-one deal again. It's hard to describe what the movie is about, but a good start would be on Google. A lot of the why I like it involves the character played by Faye Wong. The other ingredient is probably Hong Kong. Whether there's something I liked from the movie that I wanted to find in Hong Kong too? Well... I'm not sure. For one thing, besides the old Kai Tak Airport and the Chungking Mansions, I think I know where Agent 633's (Tony Leung Chiu-Wai) flat is.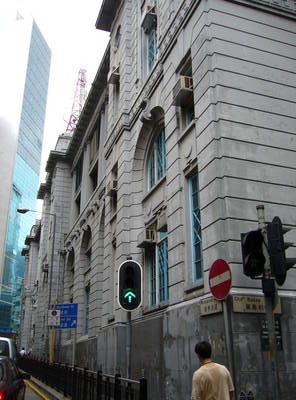 Facing the old police station (see picture above), because of what seems to be the Central/Mid-Levels Escalator. That'd be in the middle of Soho, probably something like corner of Hollywood Road and Old Bailey Street... I doubt a policeman can really rent that. So yeah.
0 TrackBacks
Listed below are links to blogs that reference this entry: Chungking Express (重慶森林).
TrackBack URL for this entry: https://smurfmatic.net/cgi-bin/movabletype/mt-tb.cgi/321