Egypt (Diving Trip, El Gouna, July 10th)
Didn't have my camera on the Friday dive, but I brought it along for today's. My uncle also had his encasing for his old Sony... :D

Our lady-instructor from Orca Diving Shop in the German sector of El Gouna.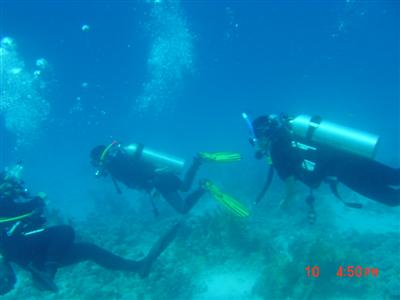 Picture taken by Uncle Bernard: Brian in the middle, and me following behind.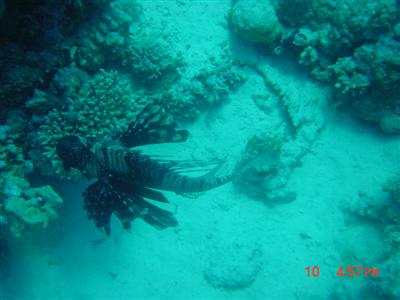 On the last trip, we were treated to giant turtles and sea eels, but we've had few "interesting" sighting in-water. This lionfish (rascasse volante) is still a worthy catch.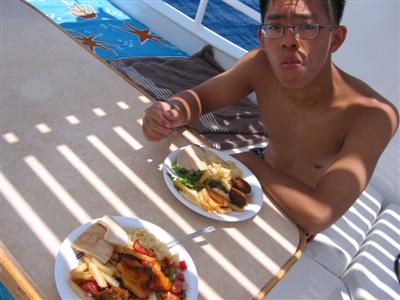 Cousin Brian eating food on the yacht. Incredibly, the only Egyptian meals we had were on the diving boats (three pizza meals elsewhere, otherwise).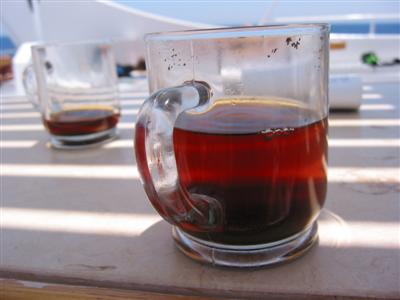 A cup of Earl Grey tea to digest (before a 30 mins nap while navigating to the next diving spot).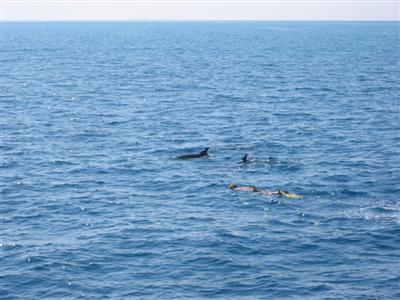 Dolphins! I was slow to react (too busy running around the bridge taking pics/vids of dolphins surfing near the boat) and didn't get to snorkle with the dolphins... My uncle/cousin/dad got as close as a meter away from some of them! Six specimens: four adults, two infants.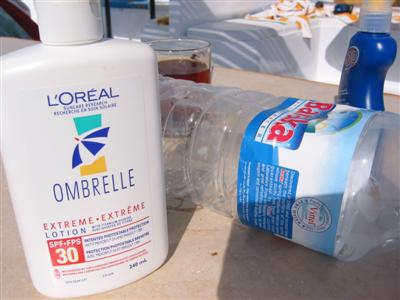 Can't go out without these.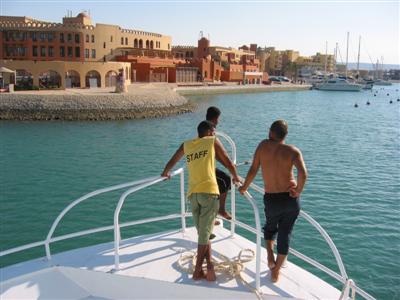 The ending of just another diving expedition... Diving staff closing on the El GOuna marina.