Some tourist pics first...
I won't have a summary until HK, and as the novelty wanes, the lesser get posted. Thus, sticking to the essentials...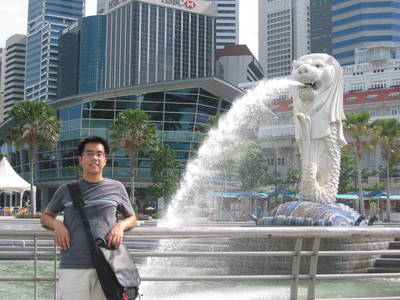 Singapore (The Merlion, and me, thanks to my most portable tripod <3, - and then K rightly points out that the Merlion is useless on Land and Sea alike).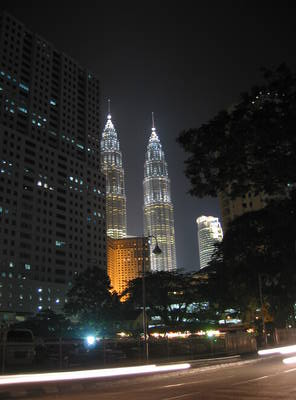 Kuala Lumpur (The Petronas Towers at night with my improvised tripod: a road-side fence... They really dominate the KL skyline, nothing else is even close, except the KL Tower perhaps, which is built on a hill).
0 TrackBacks
Listed below are links to blogs that reference this entry: Some tourist pics first....
TrackBack URL for this entry: https://smurfmatic.net/cgi-bin/movabletype/mt-tb.cgi/304