The Extremely Karen Mok Show 2005
Because I'm in HK, I *must* see at least one "yin cheung hui" (音唱会?) while I'm there, and then I read in the newspaper on the plane flying back from Singapore that Karen Mok was performing at the Coliseum this Friday... So it's not Faye Wong, or Stefanie Sun, but I've played Karen Mok's 'best of' album on the 'amp several times before. It was 200HKD, and it basically felt like being in one of those DVDs... HK shows are amazing, just like the entertainment business. Where else do they expect most artists to be as good singers, actors, dancers? I've not been to pop shows before (nor really watched any of those DVDs...), but is this type of performance (with its bits of acting, dancing, and singing) also the deal in the West? Andy Lau Tak-Wah also made an appearance circa 10:30PM, and I caught it on video...
(The Extremely Karen Mok Show 2005)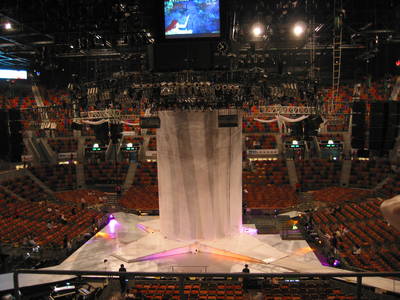 Pre-show. HK Coliseum is smaller than it looks from the outside (data not shown), or in movies (see Tsui Hark's Time and Tide - my only other reference).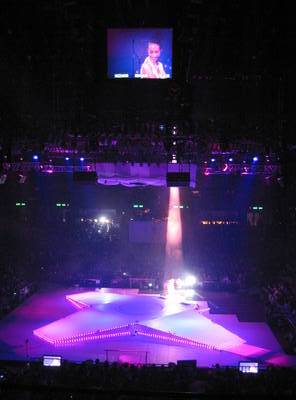 Closest thing I've got to a face pic of Karen.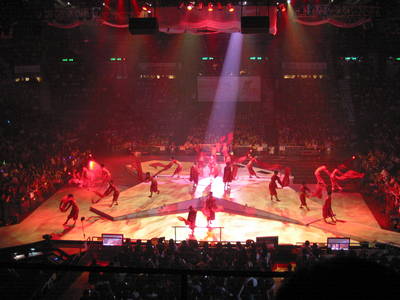 The performance (really, one should really check the videos posted in the link above...).